We have a wide and varied skillbase that enables us to deliver you training and guidance in the following ways:
Coaching for leaders to assist them with business management and leadership of their teams
Assist in the establishment of SMART goals. Specific, measurable, achievable and time based
Auditing your workplace to legislative standards
Preparation of evidence for Aged Care Accreditation and ensure staff understand the process for accreditation
PPE competency based training 1:1 or in groups. We use train the trainer model so that your are left with self-capability to future proof the training
Older Persons Mental Health First Aid training. Certificates issued and Accredited my MHFA Australia. Your own examples are able to be workshopped and used during the training. For example: dementia, we can help you work through how to help in the most challenging situations and will use your real examples if desired
Conduct staff and or client satisfaction surveys and write up of report and action plans to industry standard enabling you to take your business to the next level
Coaching on how to conduct a difficult conversation and how to work in the most challenging of situations
Help you to conduct and plan your own effective staff training and staff development
We are open to any challenge and encourage clients to meet with us to discuss what we can do for you. We believe that there is an answer to any barrier in business and will not leave any stone unturned when we are assisting you to be the best that you can be!
Locum site management services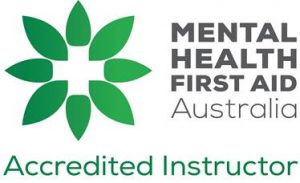 Click on the the image to see the complete brochure as a PDF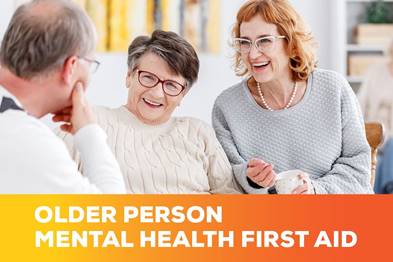 Older Person Mental Health First Aid
The 12-hour Older Person Mental Health First Aid course teaches any adult (18 years and over), particularly those who work with, live with or care for older people aged 65+, how to provide initial support to someone experiencing a mental health problem or crisis.